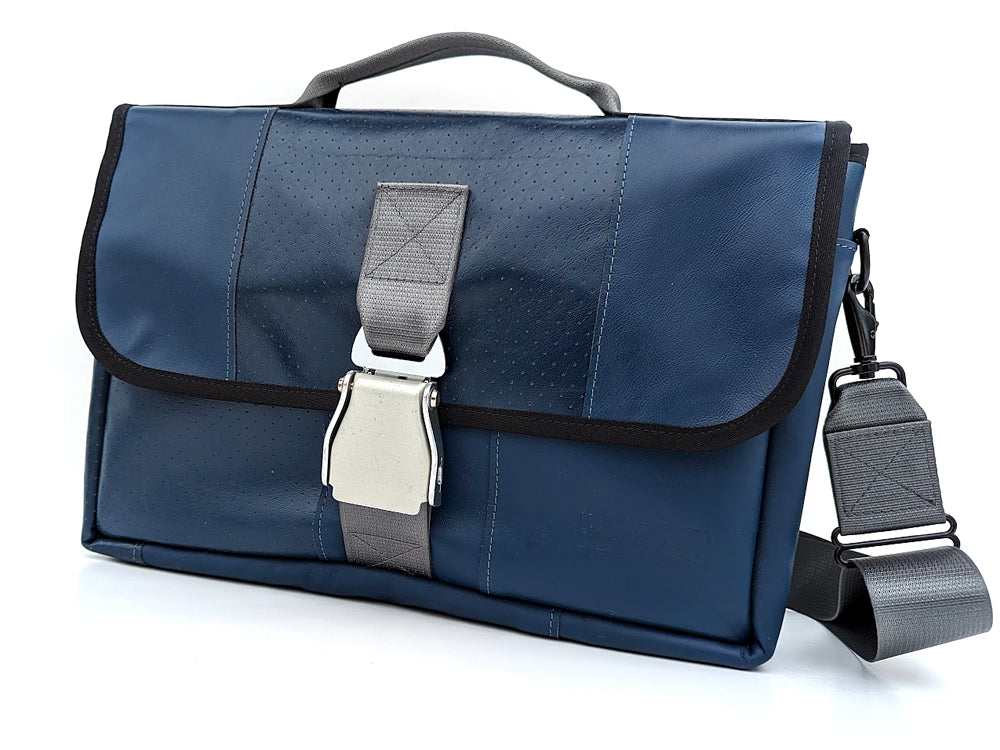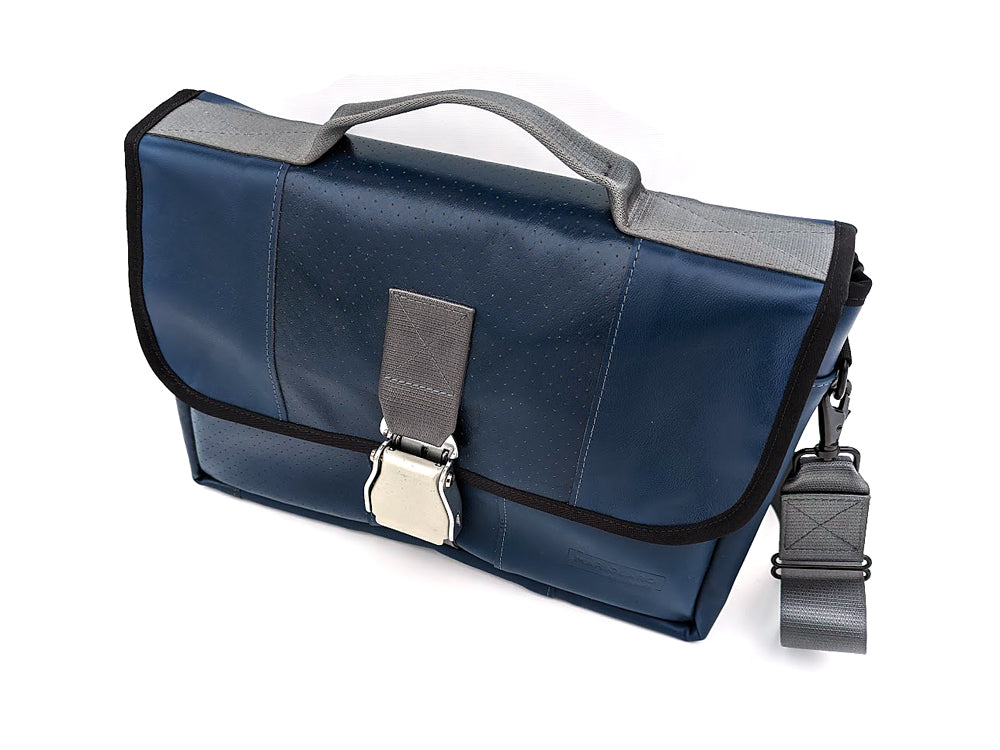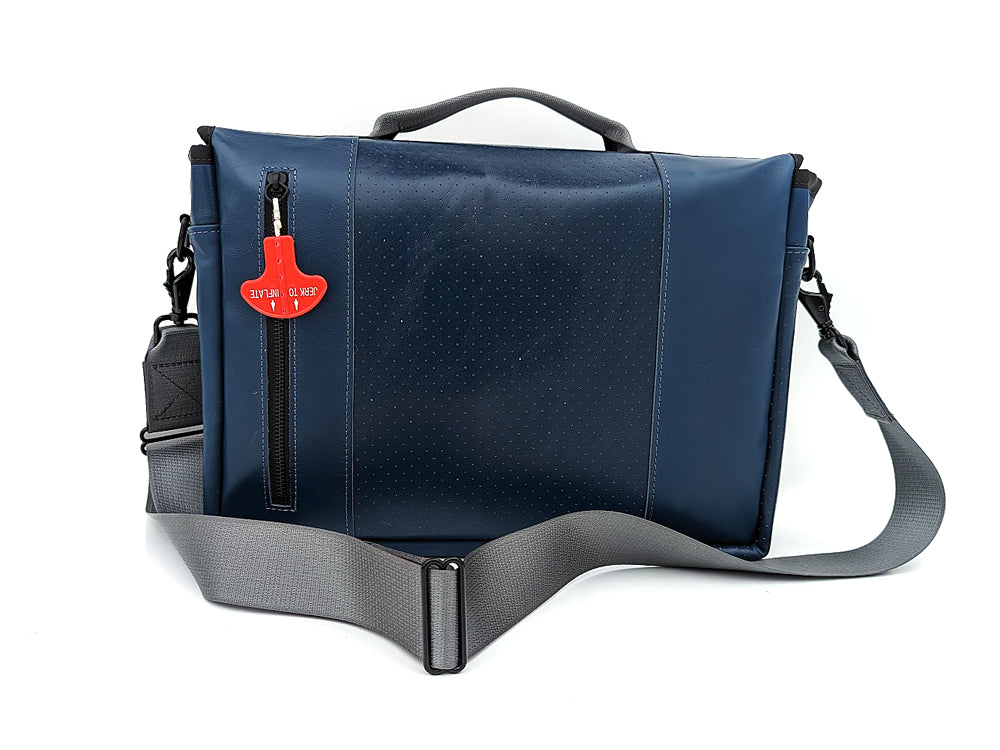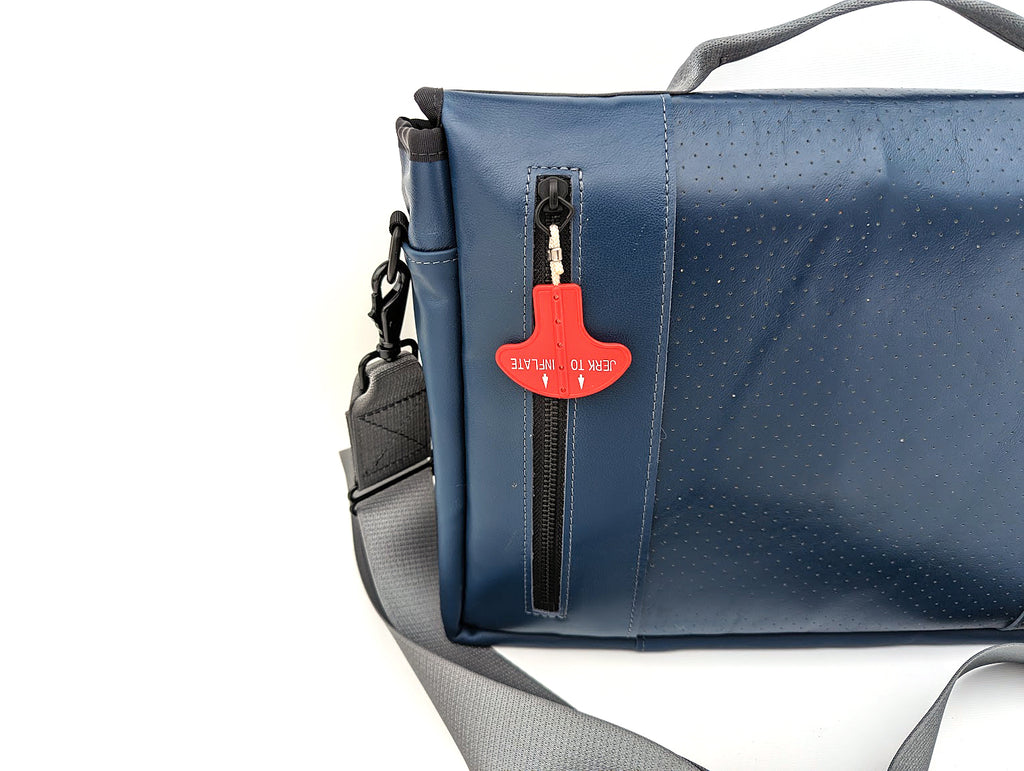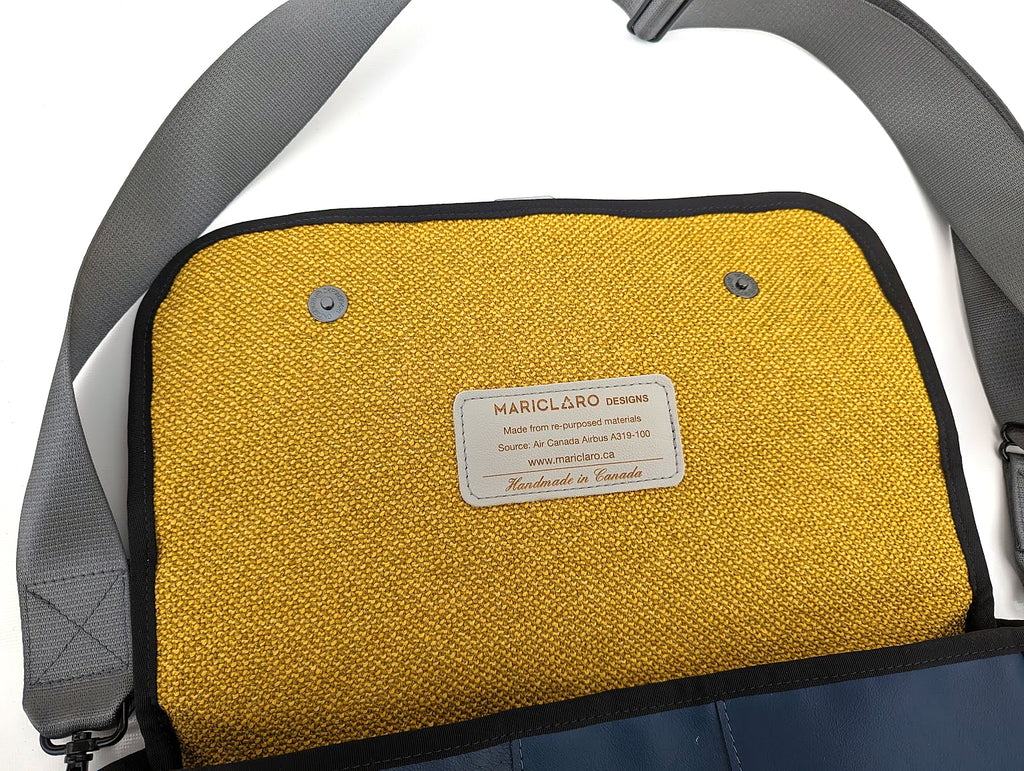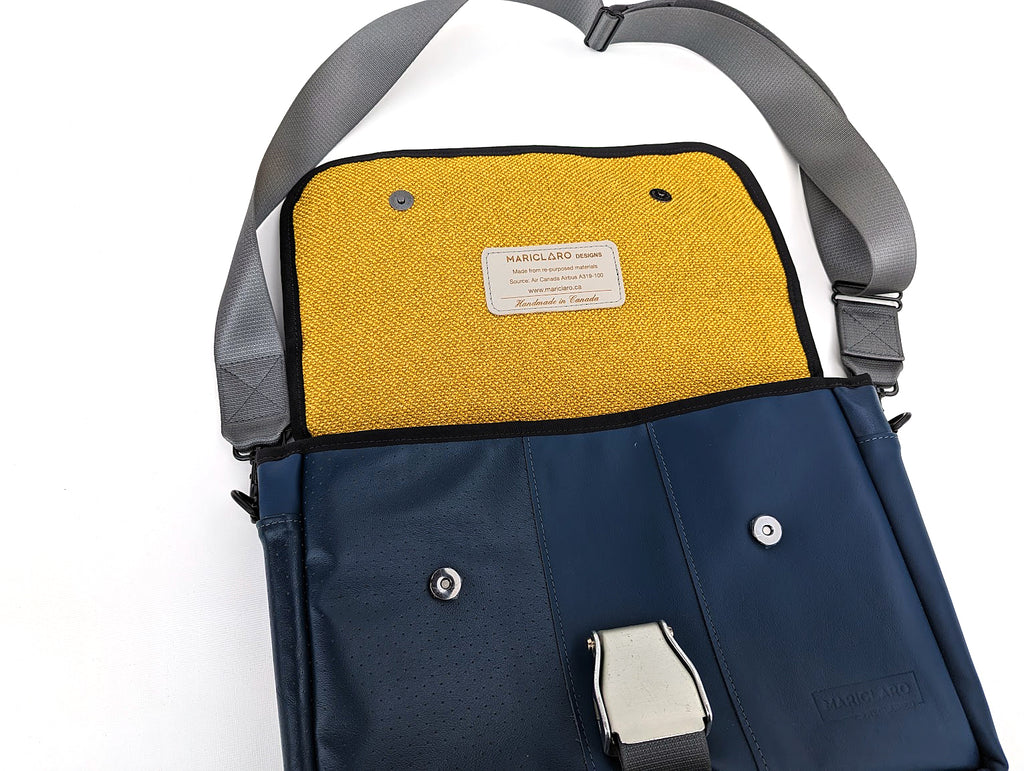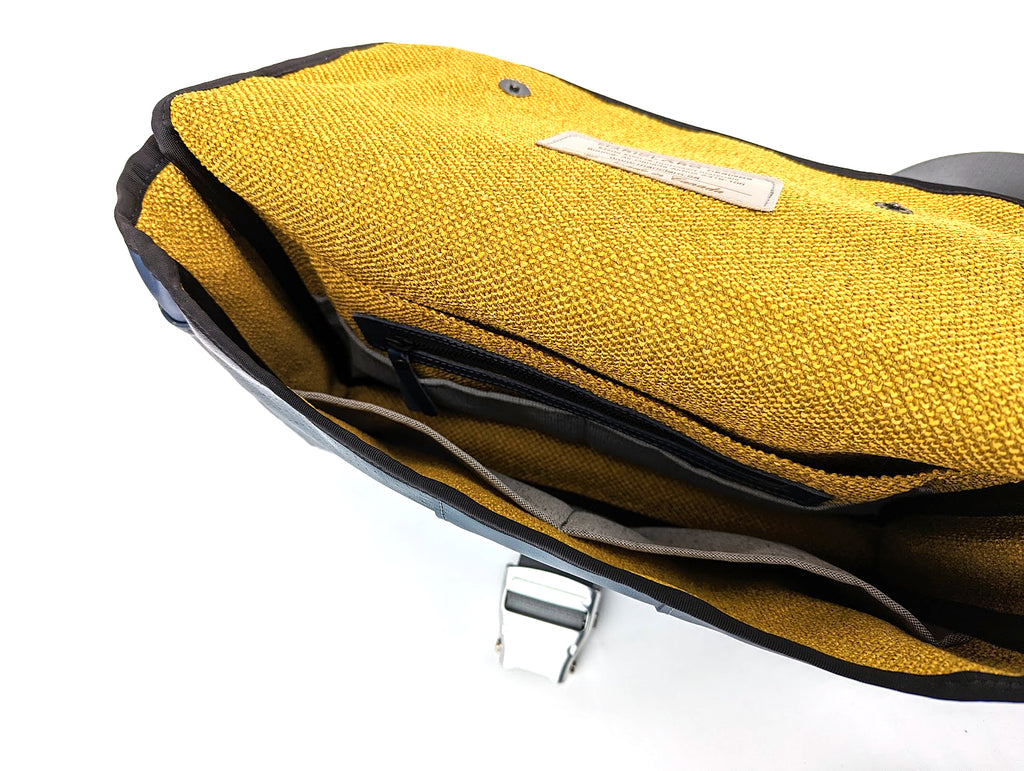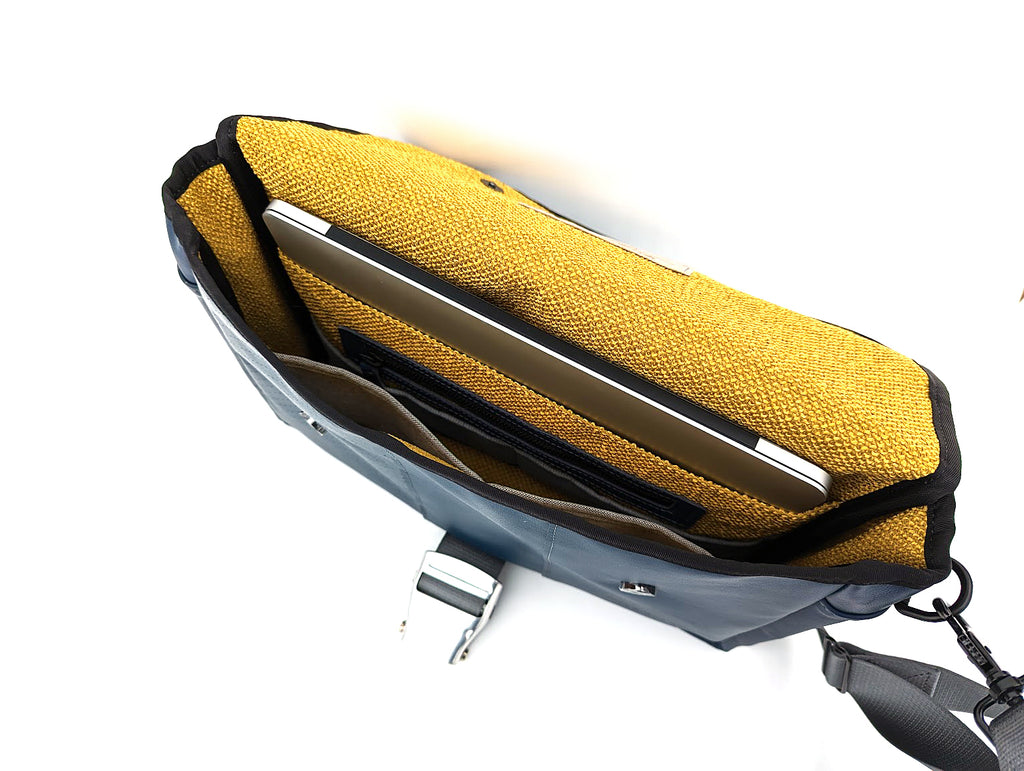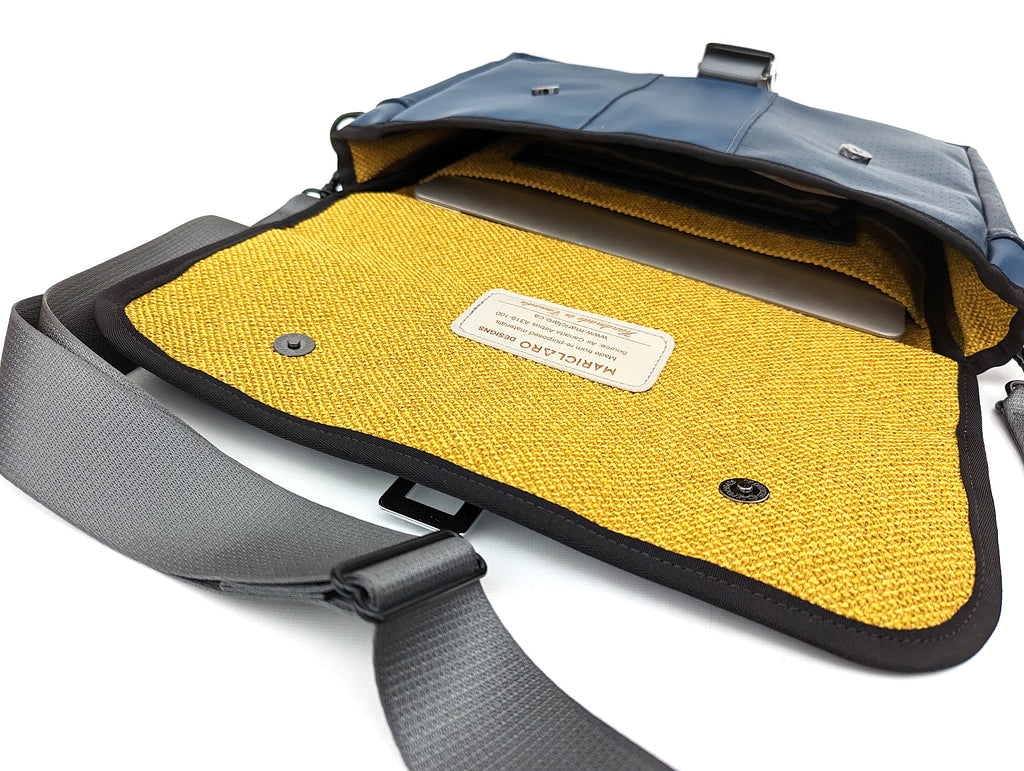 $279.00 CAD
$0.00 CAD
Mariclaro YYZ Laptop Bag - Air Canada Airbus 319-100
Mariclaro's Air Canada YYZ  Laptop Bag
A Carry-On Messenger for your next travel adventure. This minimalist design carries your essentials and keeps all your items well organized. Each bag is made from the seat leather of an  Airbus 319-100.
* Compartment for the laptop
* Zippered interior and exterior pocket
* 4 internal open accessory pockets
* Secure aircraft buckle closure
* Adjustable and detachable shoulder strap
* Seat belt handle 
* Size: 15.25" x 10.5" x 3.5" (cm: 38.7 x 26.7 x 9 )
* Liner may vary.
* Handmade in Canada
Please be aware, that we are working with reclaimed materials and therefore the liner and paneling may vary slightly.