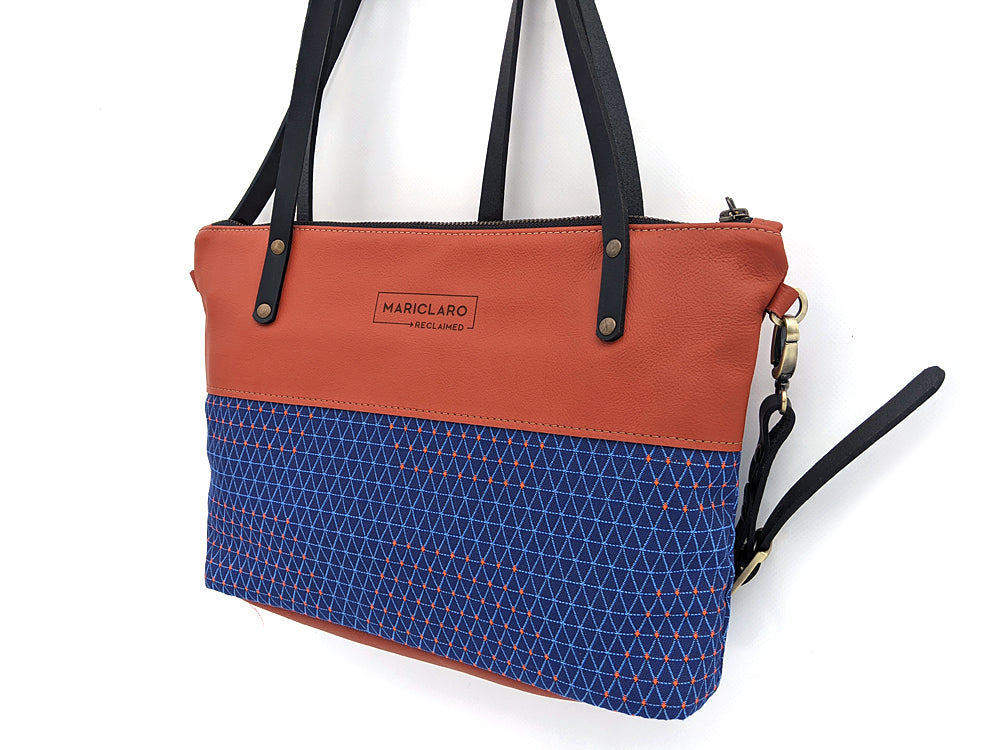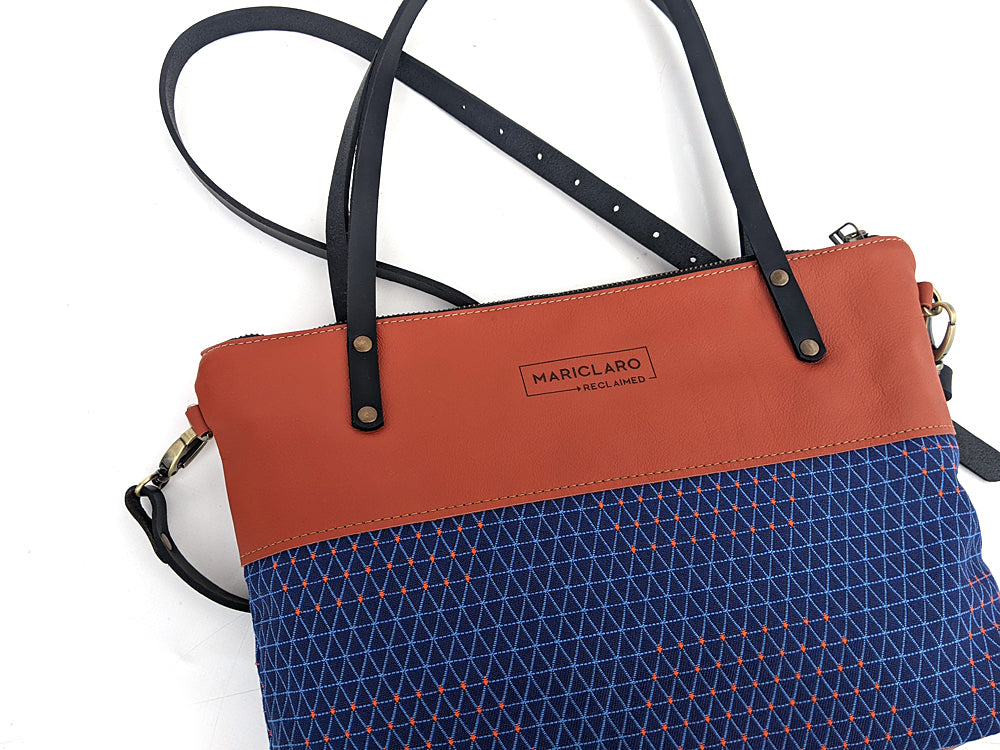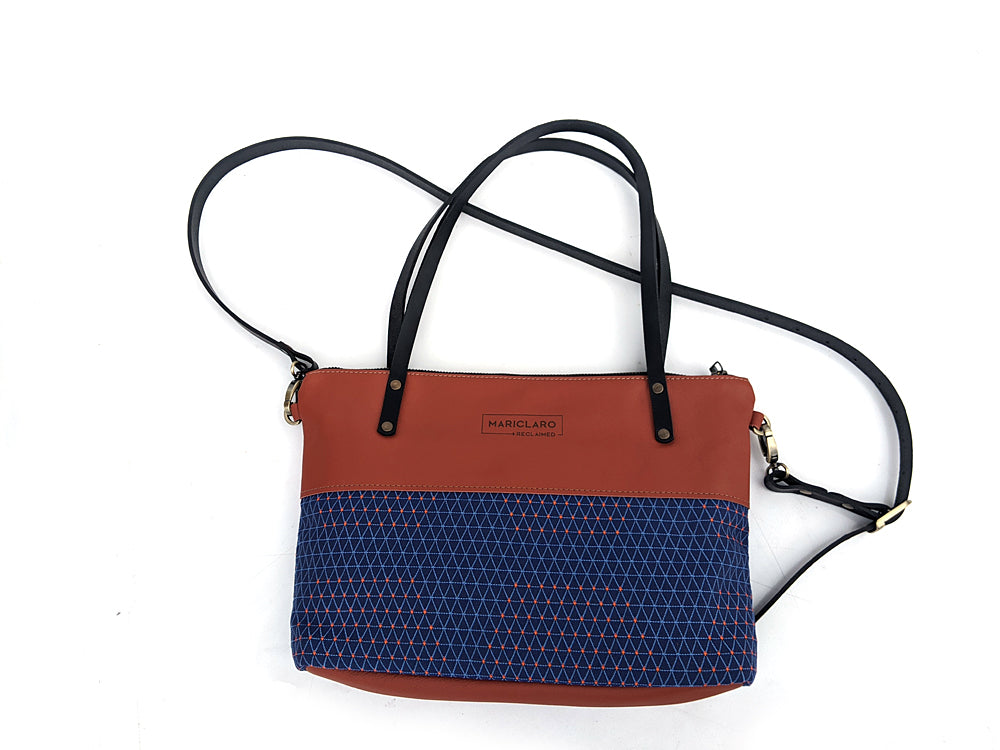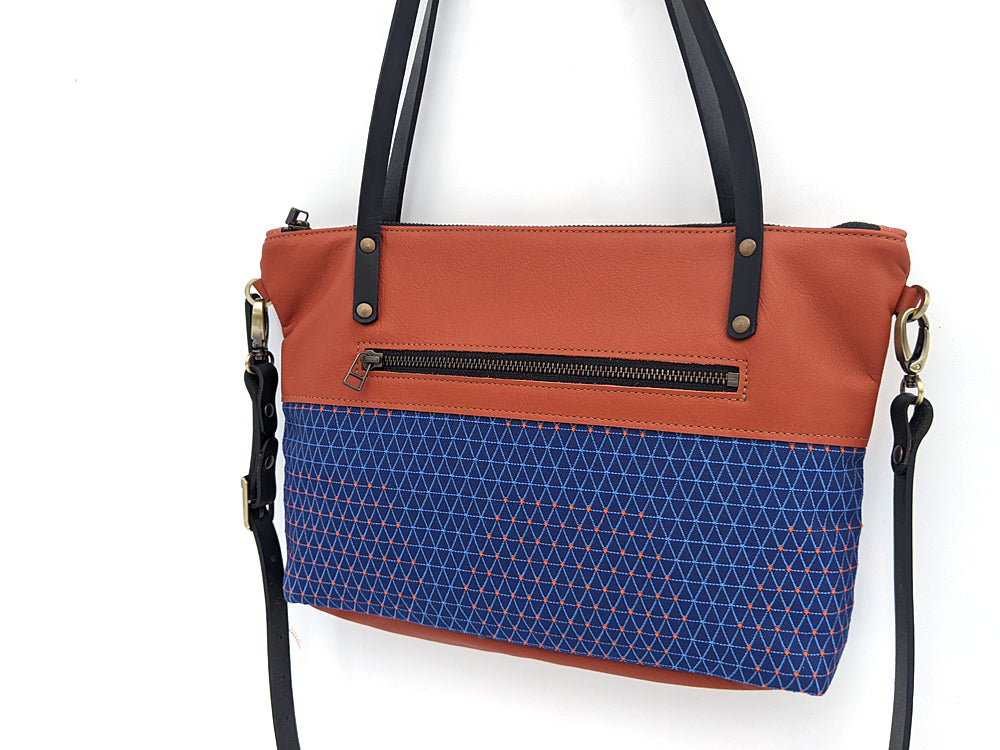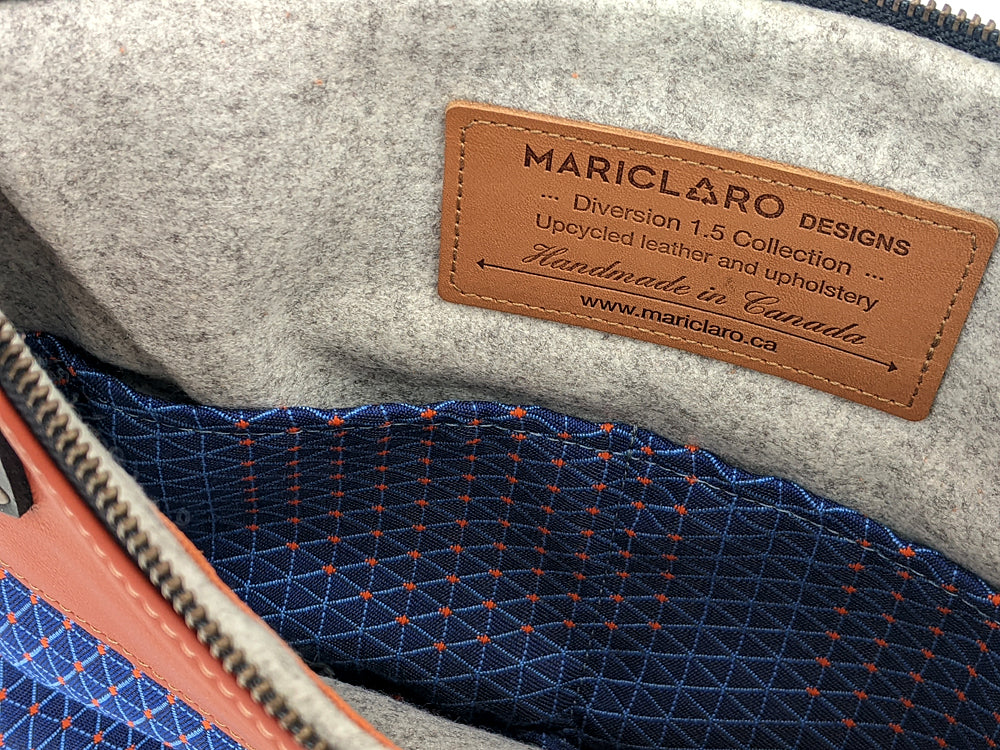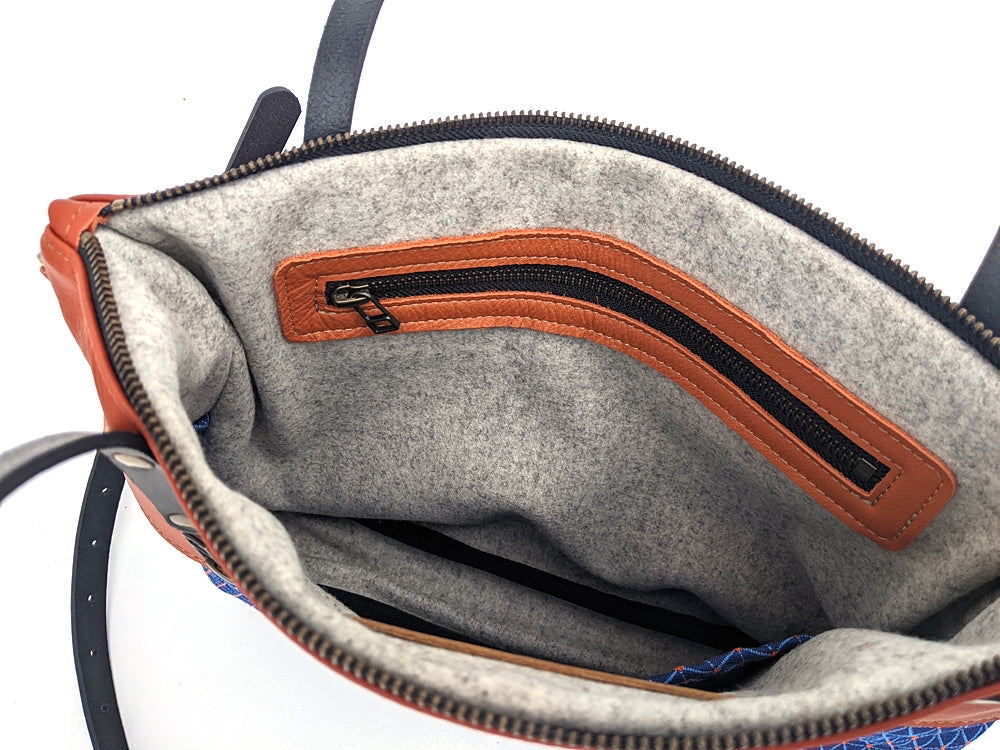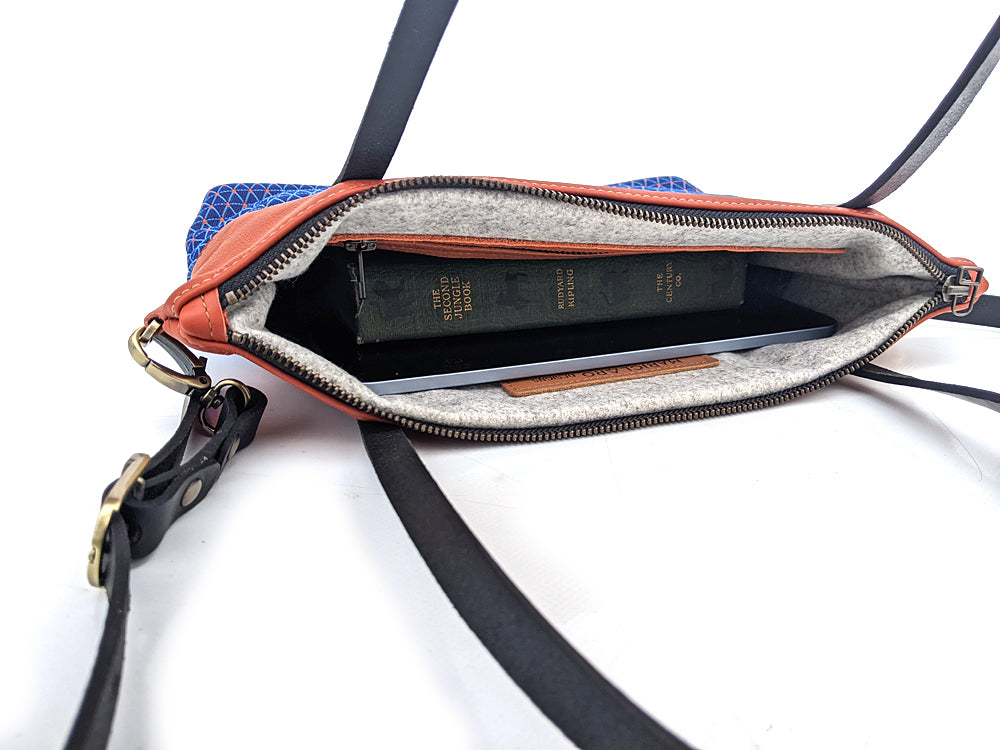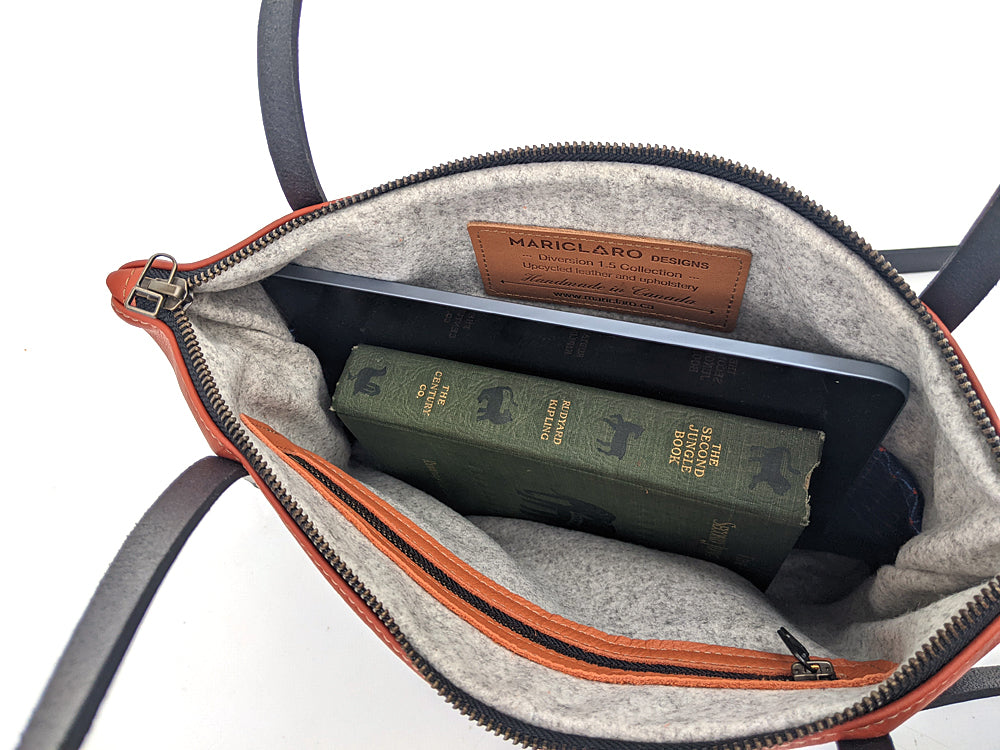 $199.00 CAD
$0.00 CAD
Mariclaro VIE Limited Edition
This handbag is designed using a timeless mix of Italian leather and patterned upholstery fabric. Wear it over your shoulder or across your body — the detachable leather shoulder strap is adjustable, and it's sized to work as your work purse or everyday tote.
This tote is handmade in Canada from upcycled leather and upholstery. It's part of our Diversion 1.5 collection, which uses materials we divert from the landfills. The leather and upholstery are factory off cuts sourced in Toronto. We tailor our designs based on the history of the materials – so each bag is unique and tells a story.
 What people love about this bag:
* It is a show stopper. The material and colour combination is on point.
* It tells a unique story.
* Its handmade in Canada and sustainable.
* it looks great with jeans and a dress.
* the leather ages beautifully – so you will have and love this bag for a long time.
Features:
* Handmade in Canada
* 1 x zipper outside pocket perfect for keys, wallet or phone
* Lined interior with multiple pockets including zipper pocket
* Detachable and adjustable shoulder strap
* 30 cm (L) x 24 (H) x 6 (W) bottom
* 12 inch (L) x 9 (H) x 2.5 (W) bottom
*Please be aware, that we are working with reclaimed materials and therefore the liner pattern may vary.