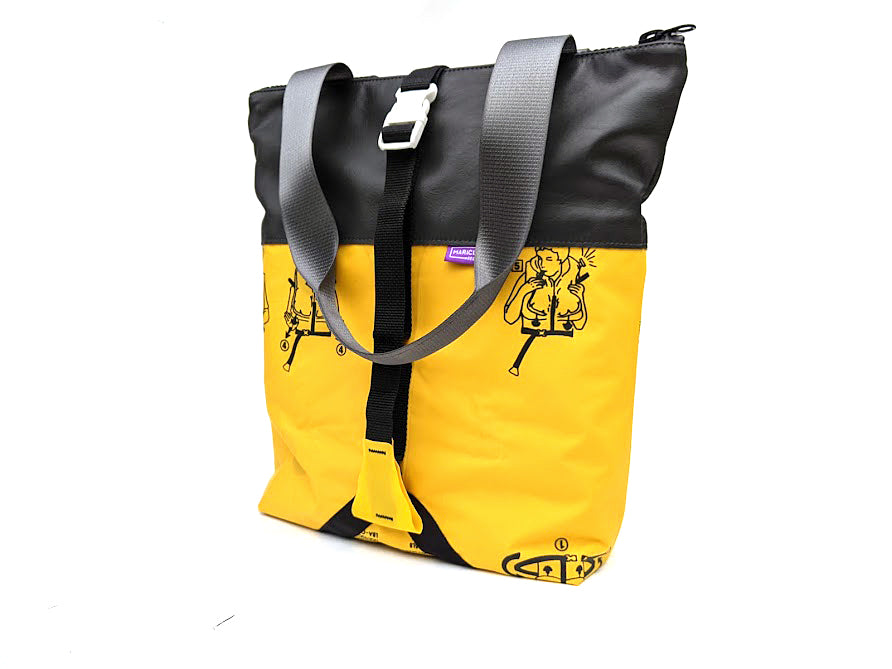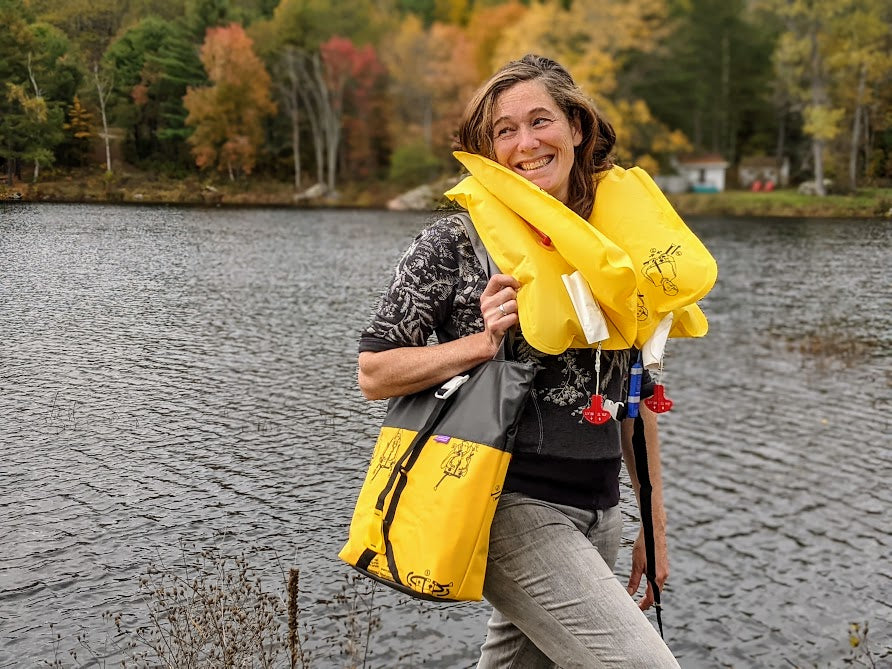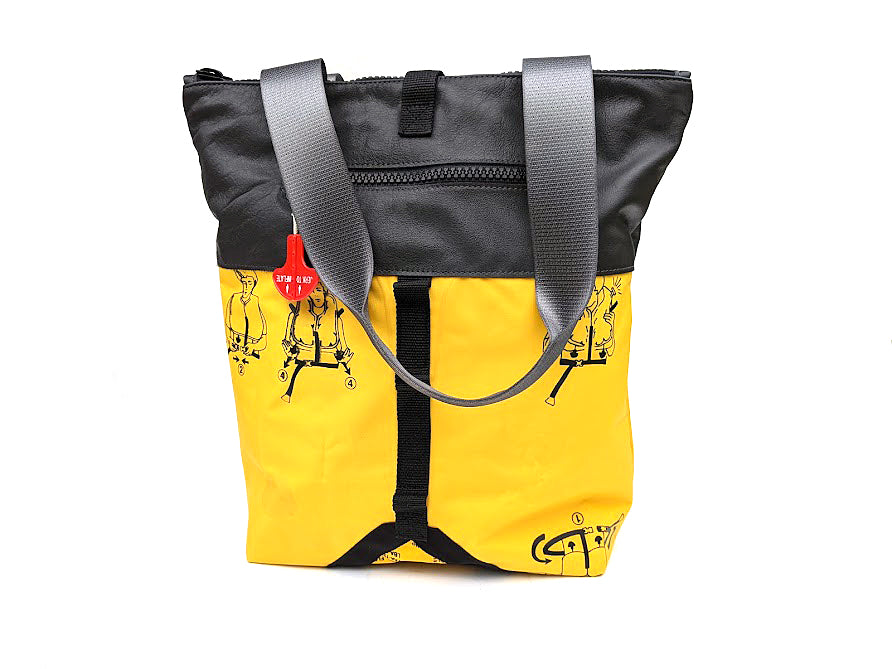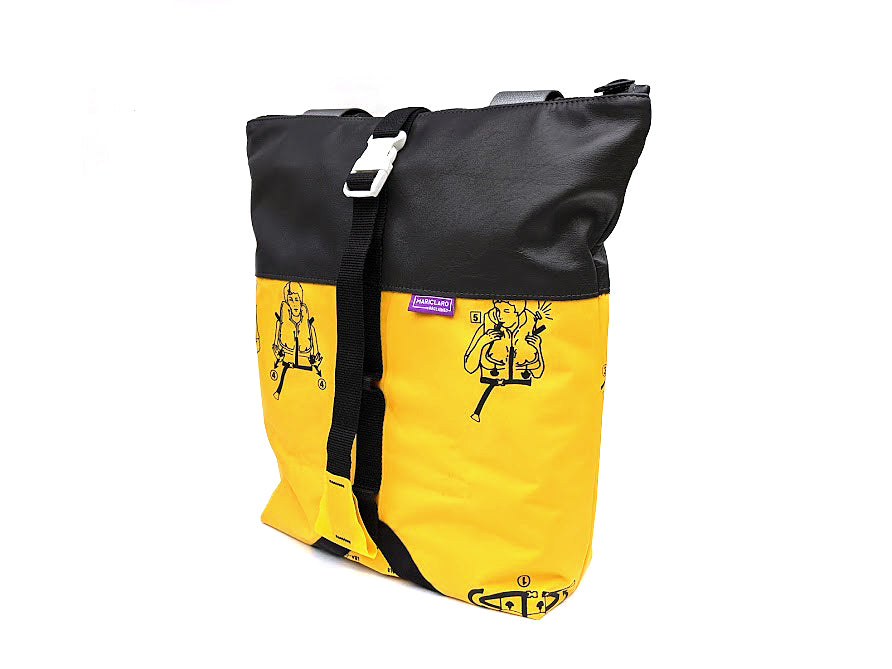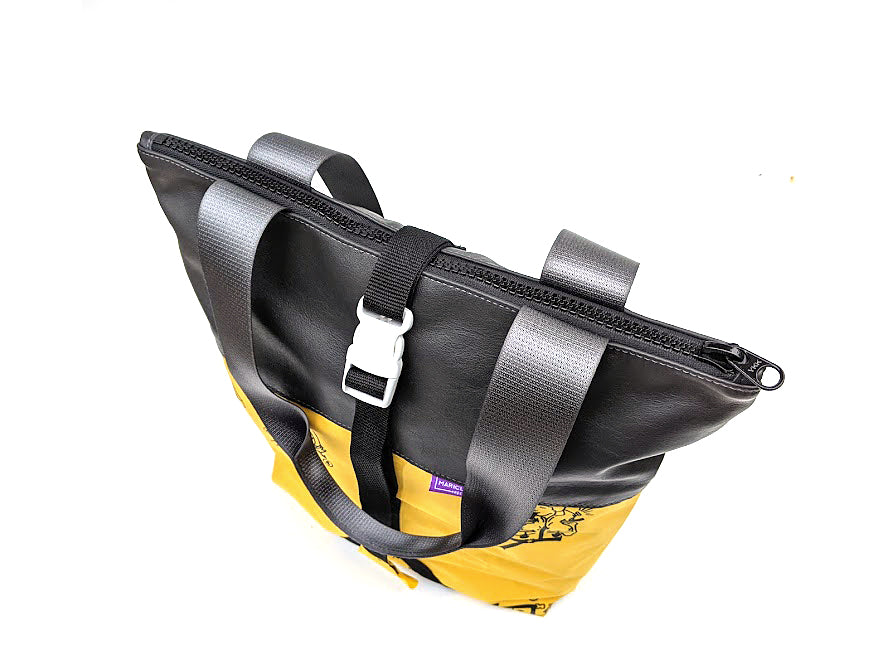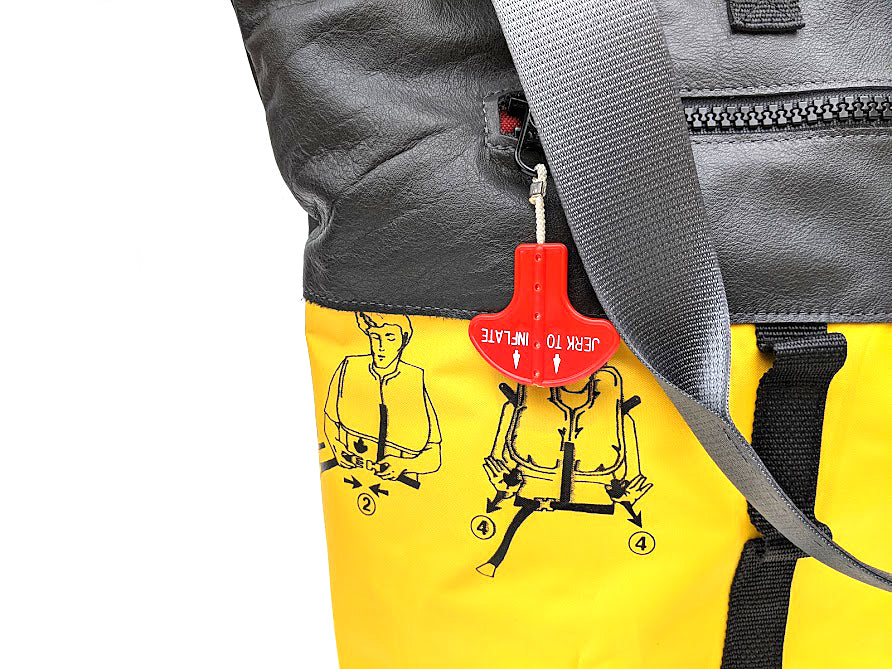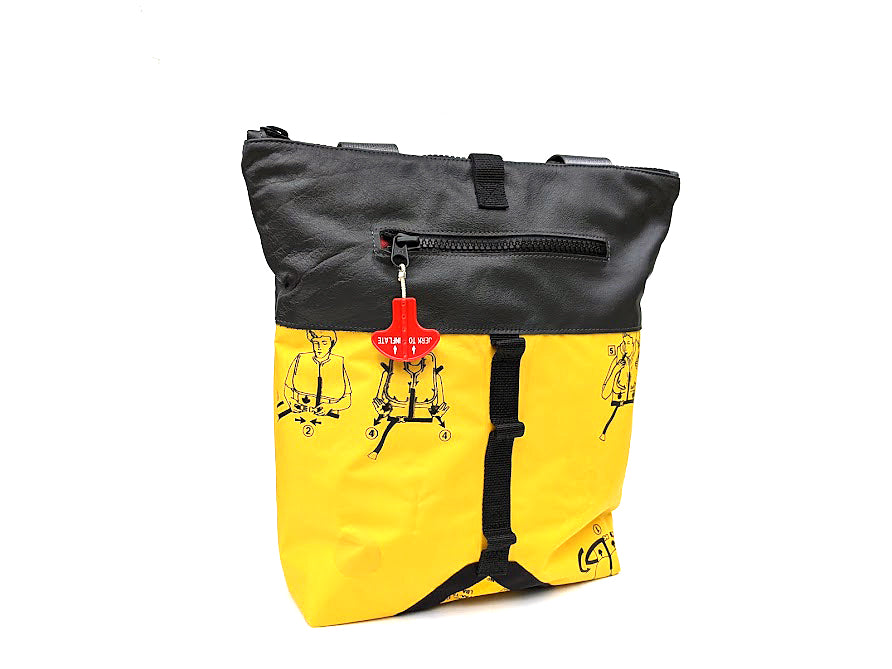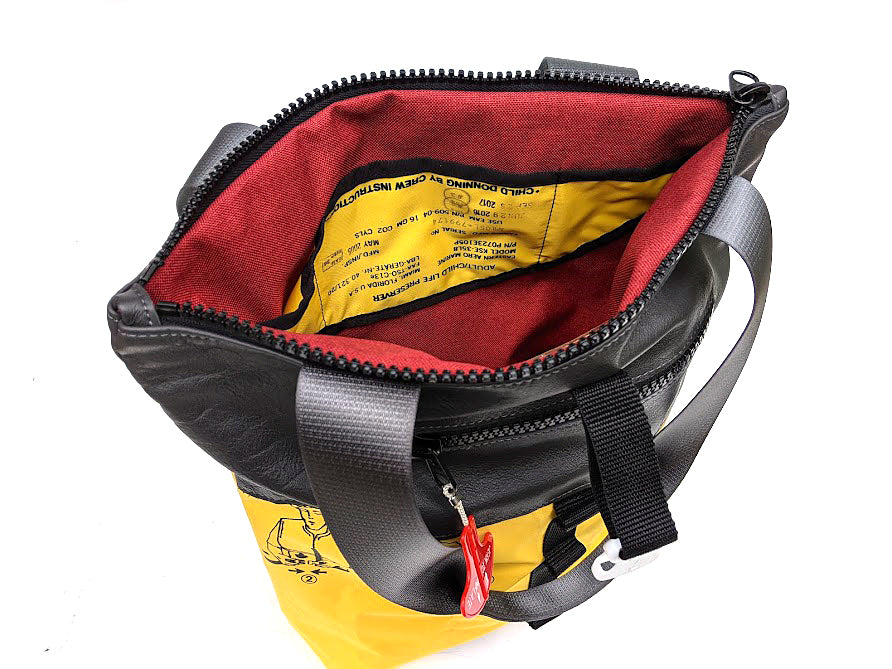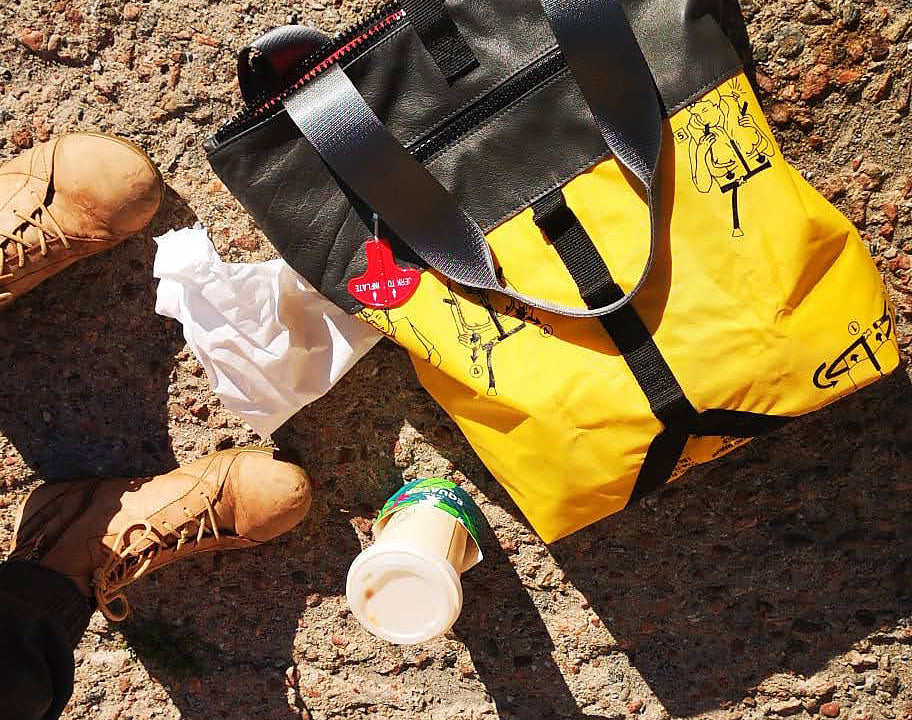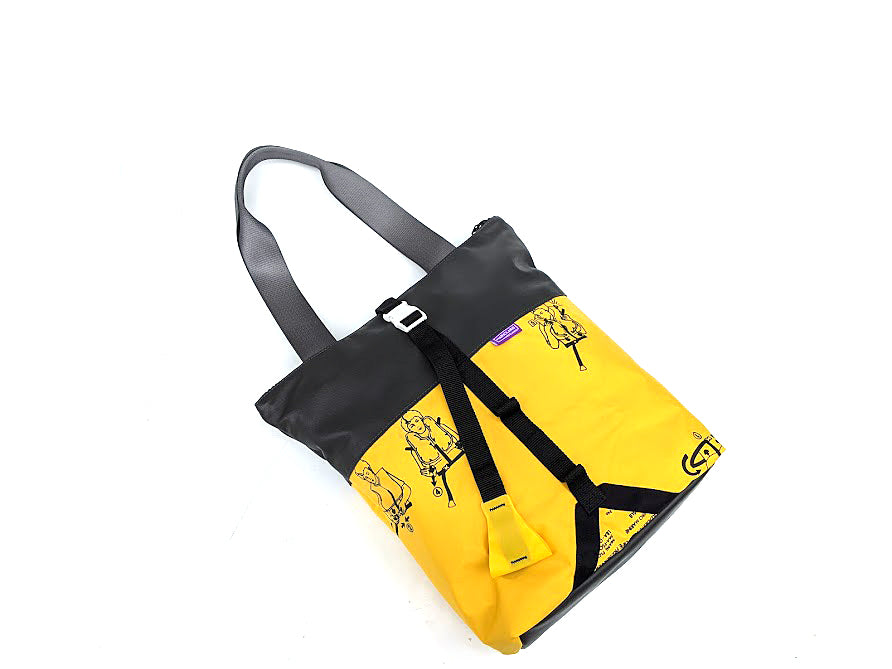 $179.00 CAD
$0.00 CAD
Mariclaro Safety Tote - Aircraft Life Jacket
A piece of aviation history – this tote is handmade in Canada from repurposed aircraft life jackets. We tried to incorporate all features of the life jackets, such as the pull strap to inflate, the safety clip and the material of the jackets including the instructional images. 
Five percent of the funds generated from this line will make the return flight back into the Air Canada Foundation whose mission focuses on the health and well being of children and youth.
Features: 

* Handmade in Canada from repurposed Air Canada life jackets
* 1 x zipper outside pocket perfect for keys, wallet or phone
* Lined interior with multiple pockets
* Adjustable outside strap to carry a yoga mat
* 30 cm (L) x 36 (H) x 10 (W) bottom
* 12 inch (L) x 16 (H) x 4 (W) bottom
Please be aware, that we are working with reclaimed materials and therefore the liner may vary. This bag is made to order - we will need 2-3 weeks to make your bag.