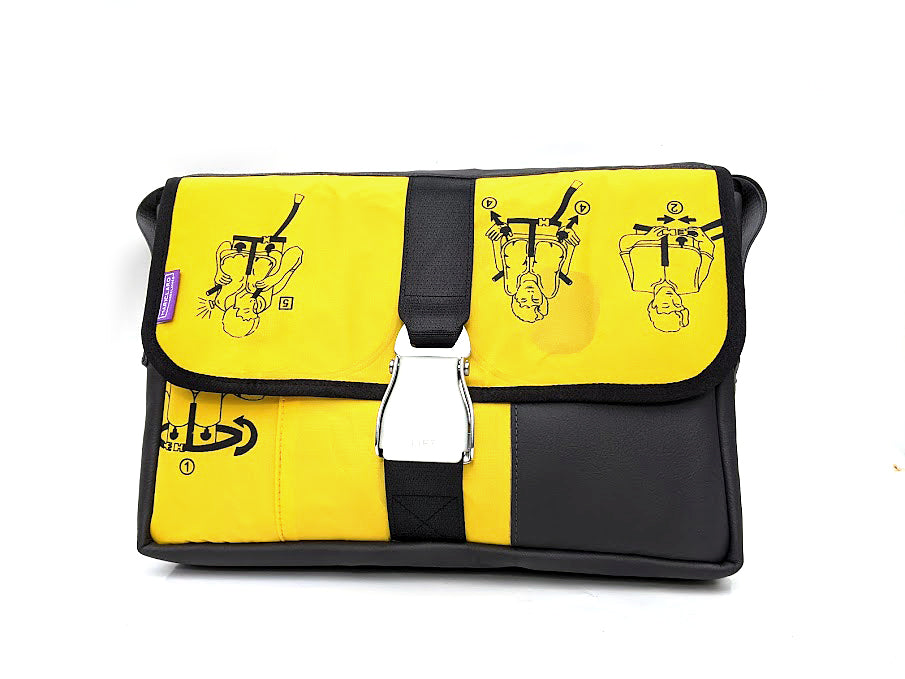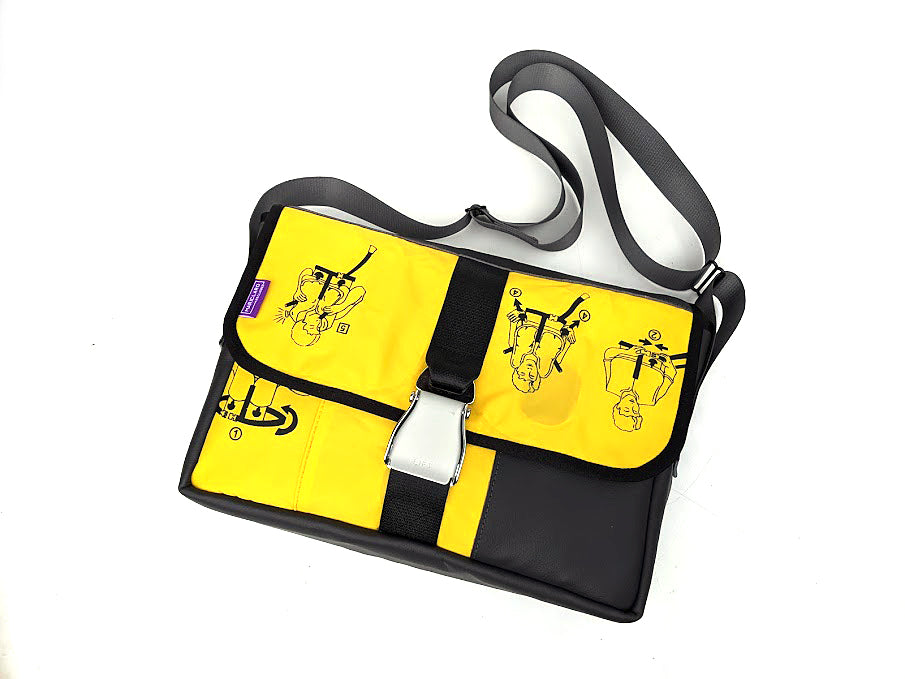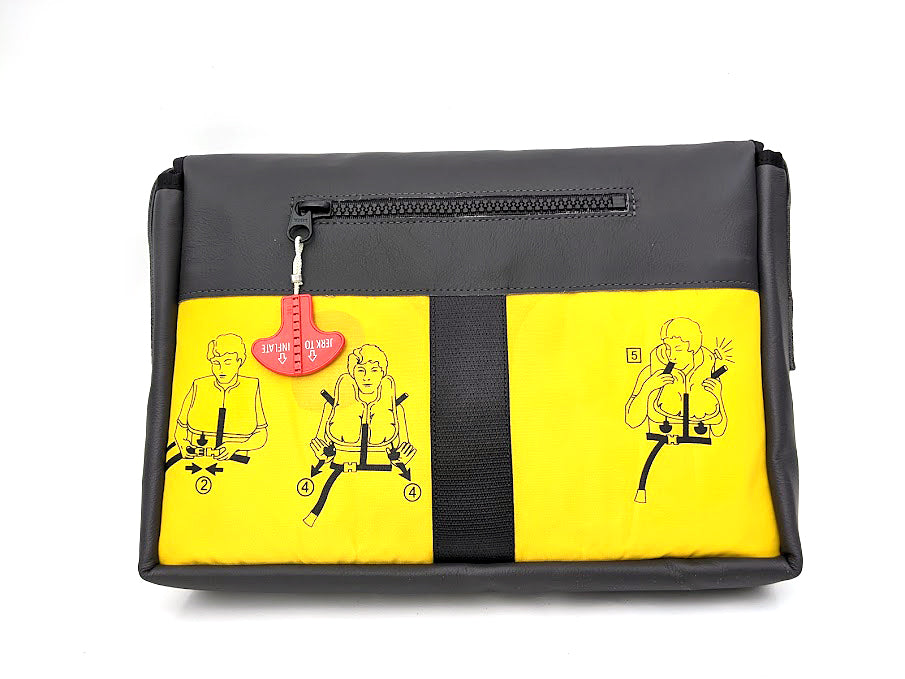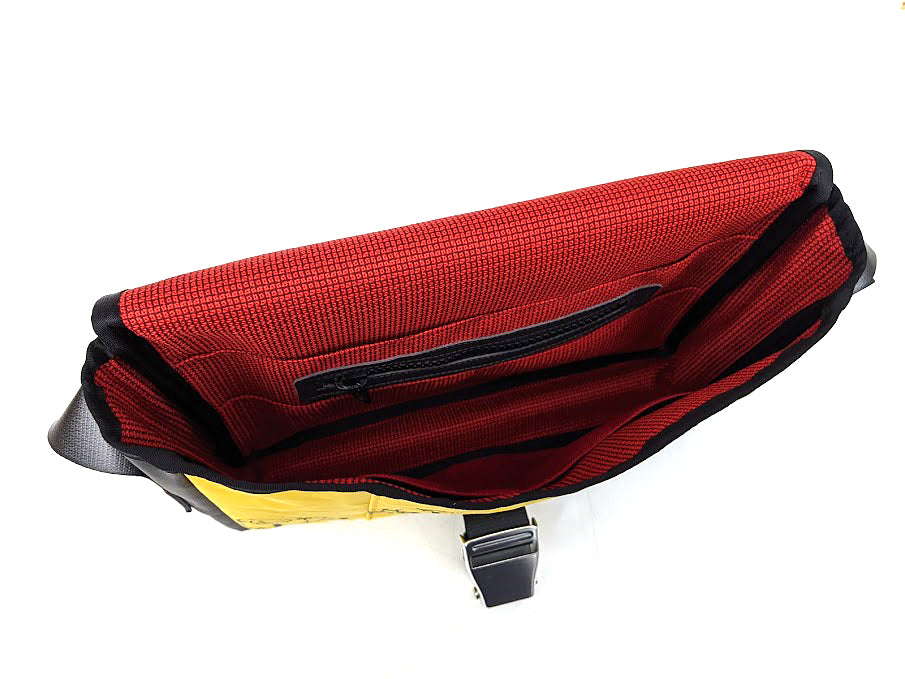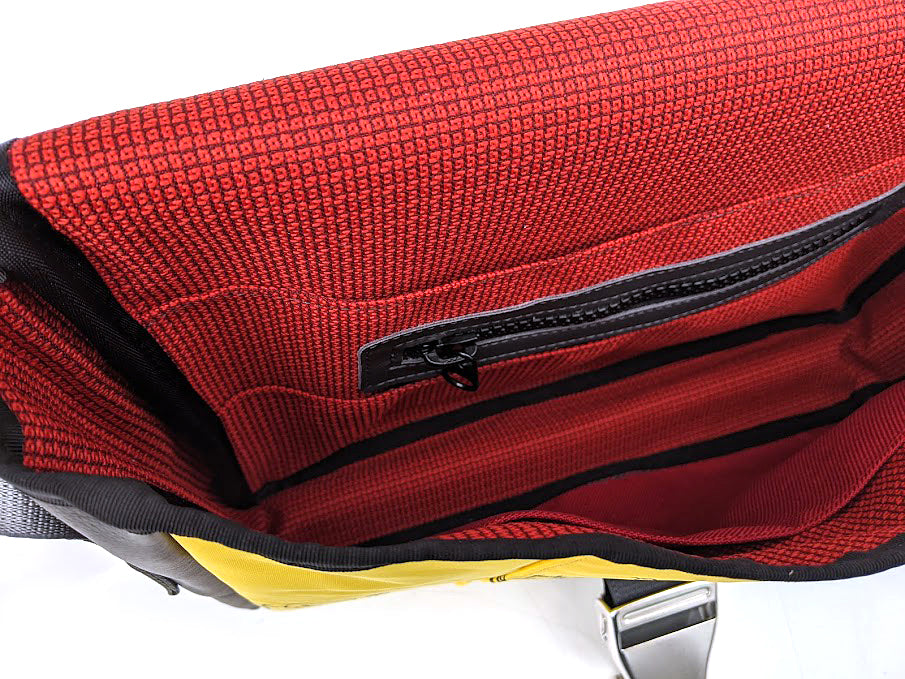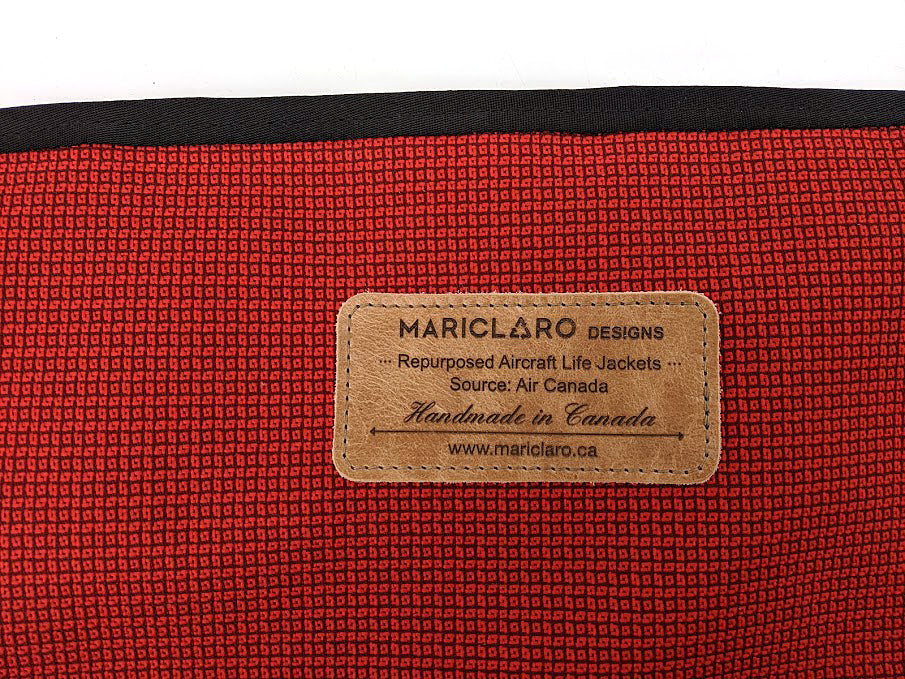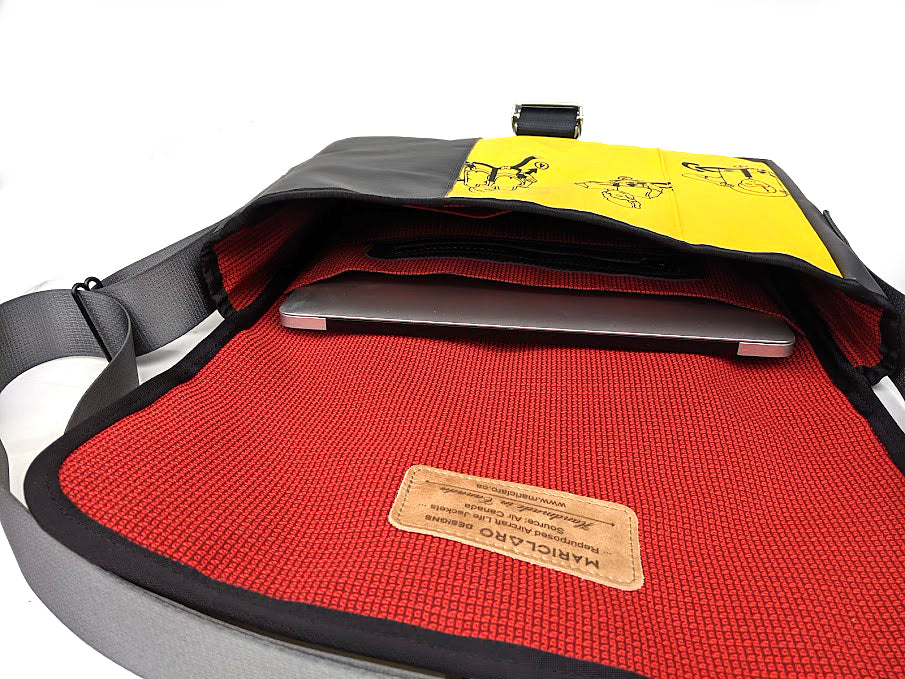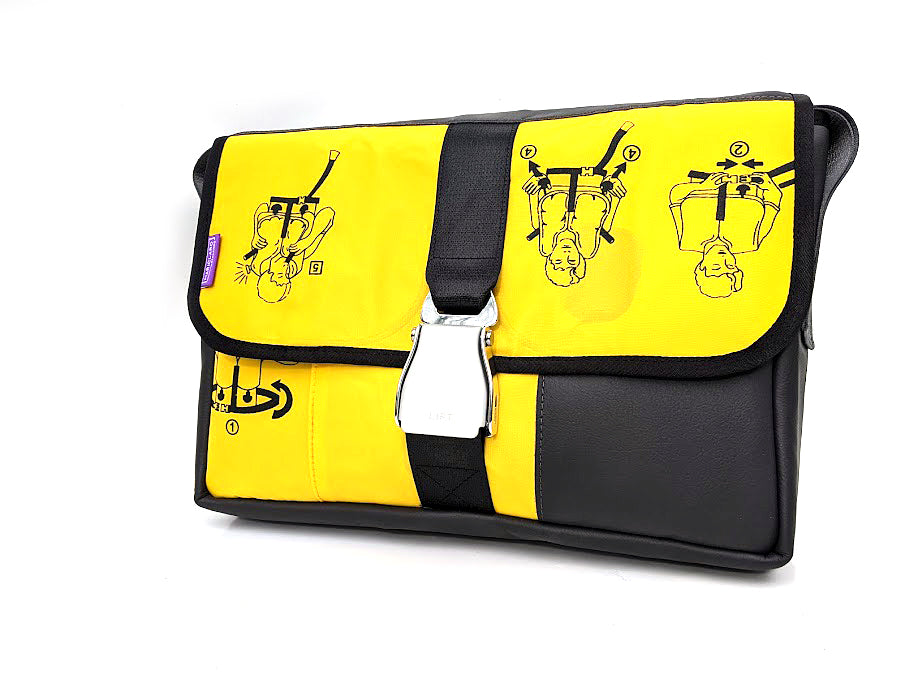 $229.00 CAD
$0.00 CAD
Mariclaro Laptop / Messenger Bag - Aircraft Life Jacket
A unique Laptop bag for your next travel adventure. This minimalist design carries your essentials and keeps all your items well organized. Fits perfectly a 13" laptop. Handmade from the repurposed aircraft life jackets.
What people love about this bag:
* It is a show stopper. 
* It tells a unique story.
* Its handmade in Canada and sustainable.
Features:
* Handmade in Canada from vintage aircraft life jackets
* Compartment for a 13-14" laptop
* Zippered exterior for quick access to your keys or phone.
* Zippered interior pocket for your valuable belongings.
* 4 internal open accessory pockets
* Secure aircraft buckle closure
* Adjustable shoulder strap
* Size: 15.25" x 10.5" x 3.5" (cm: 38.7 x 26.7 x 9) 
Please be aware, that we are working with reclaimed materials and therefore the liner may vary. This bag is made to order - we will need 2-3 weeks to make your bag.