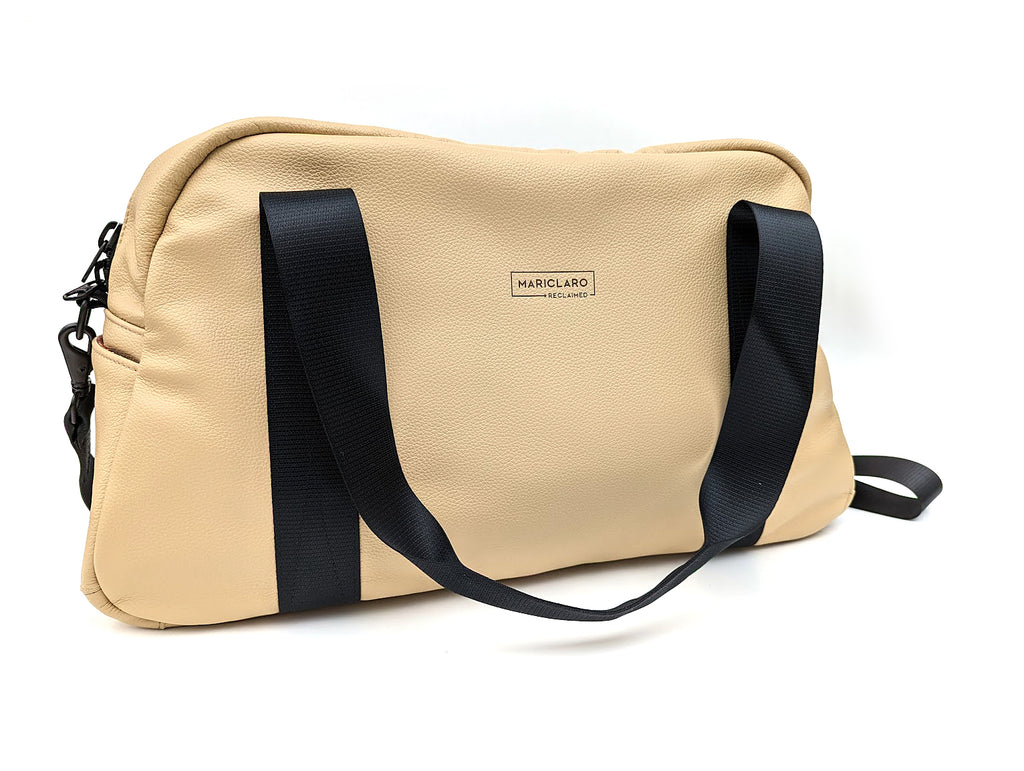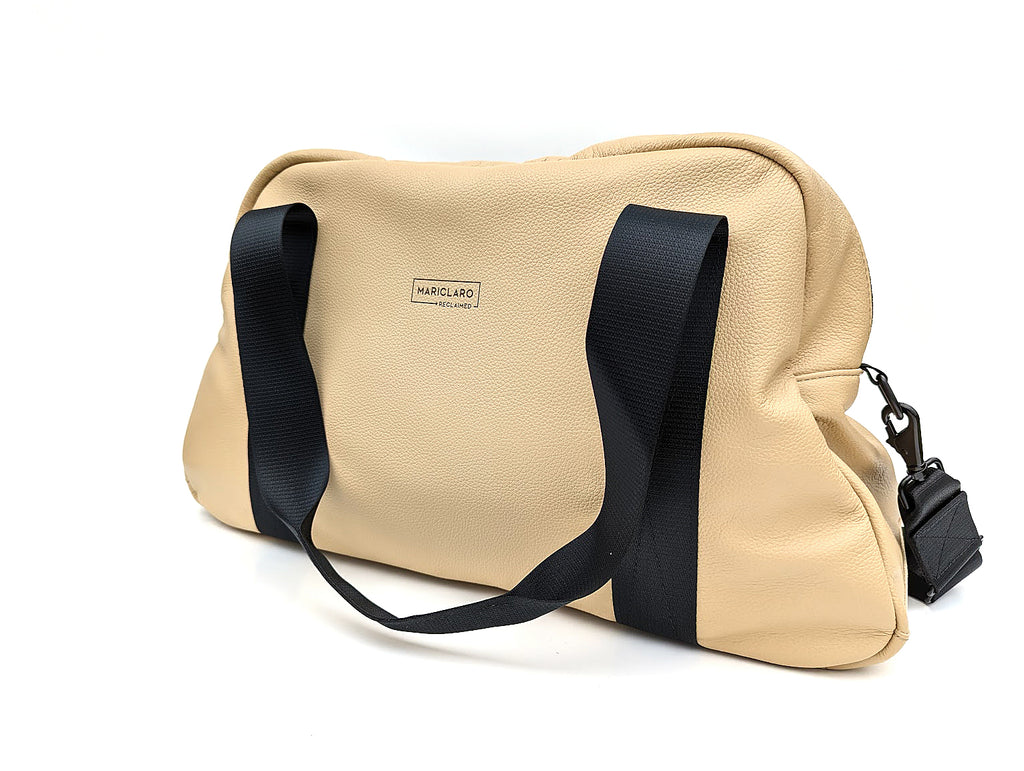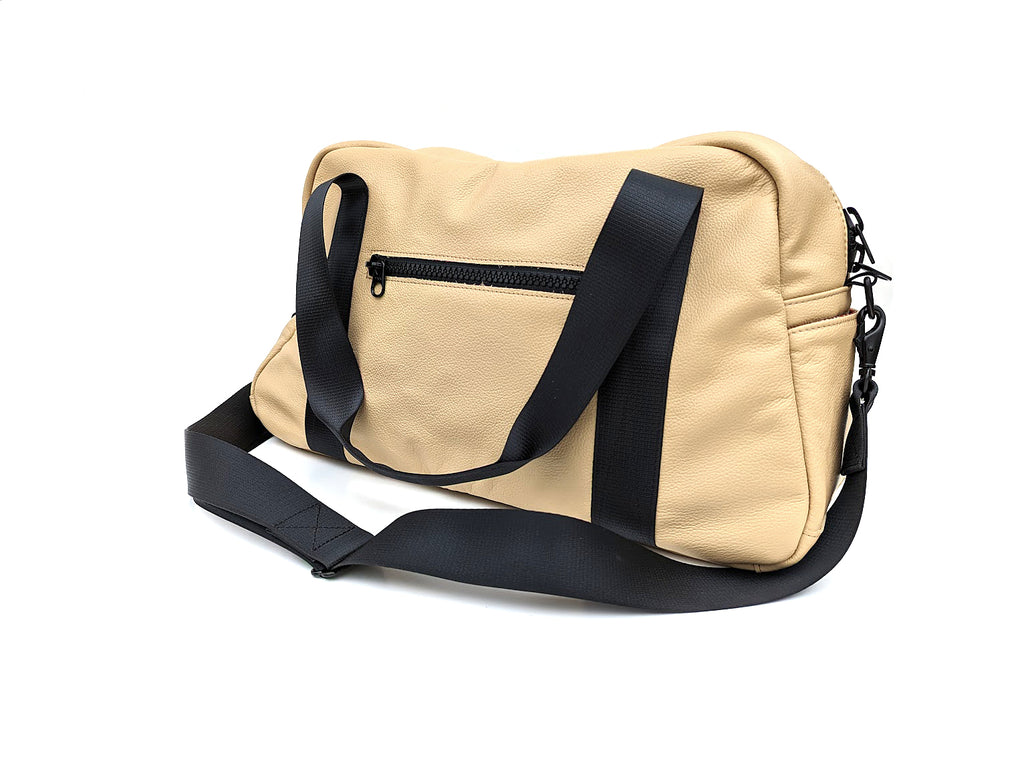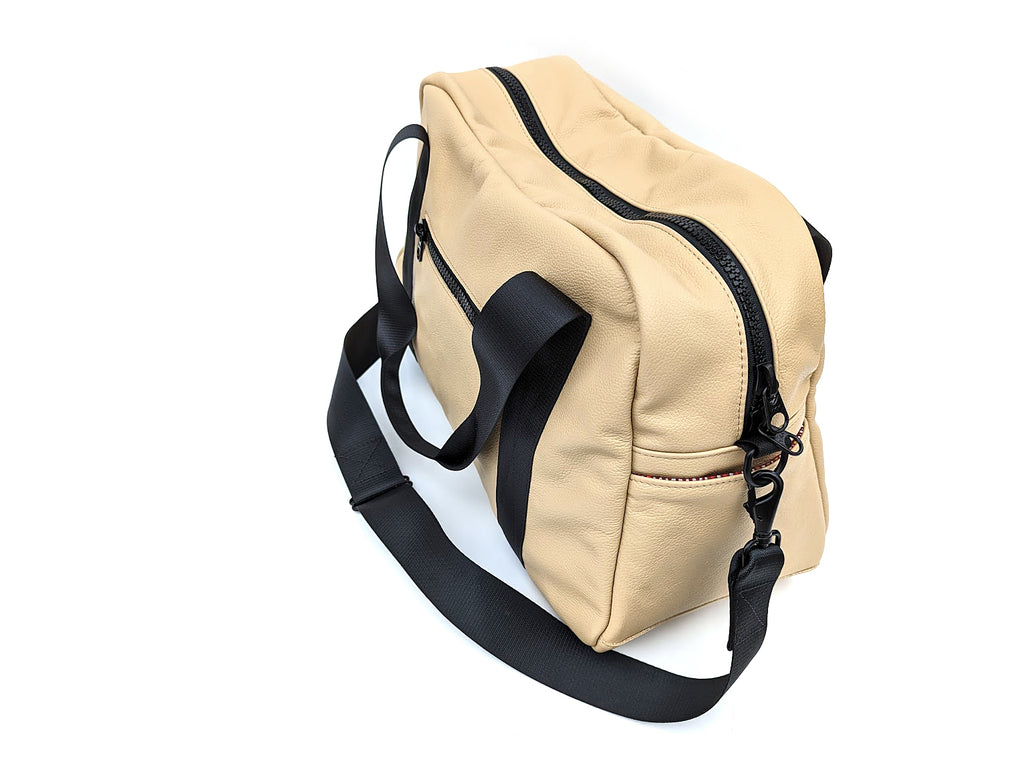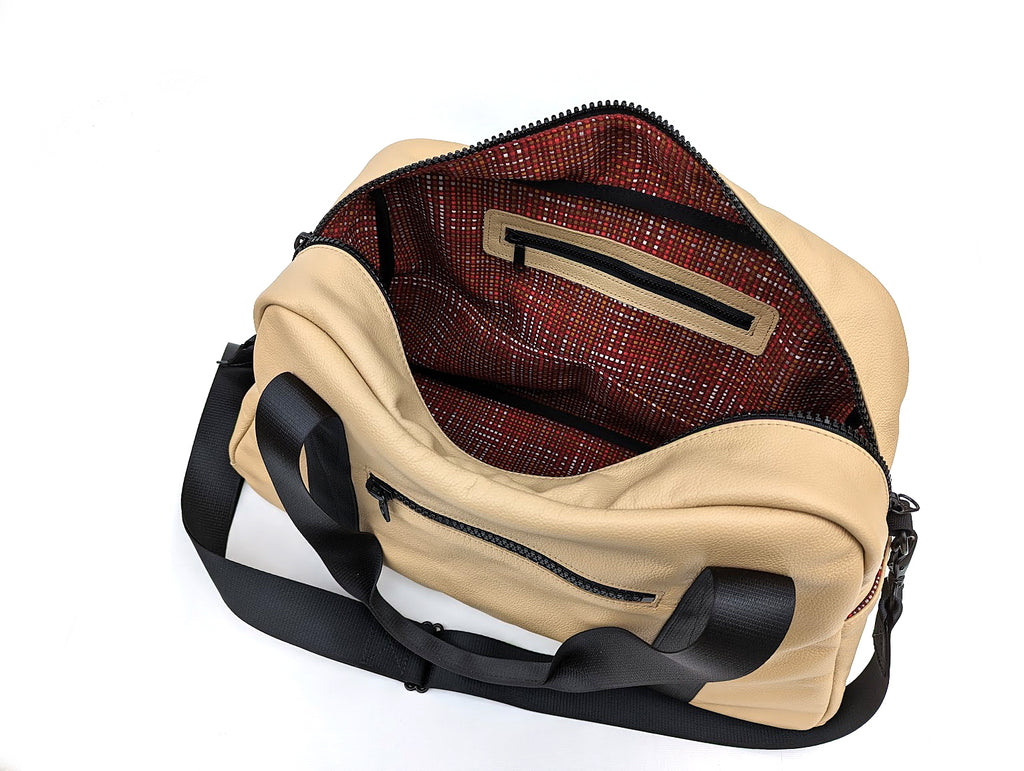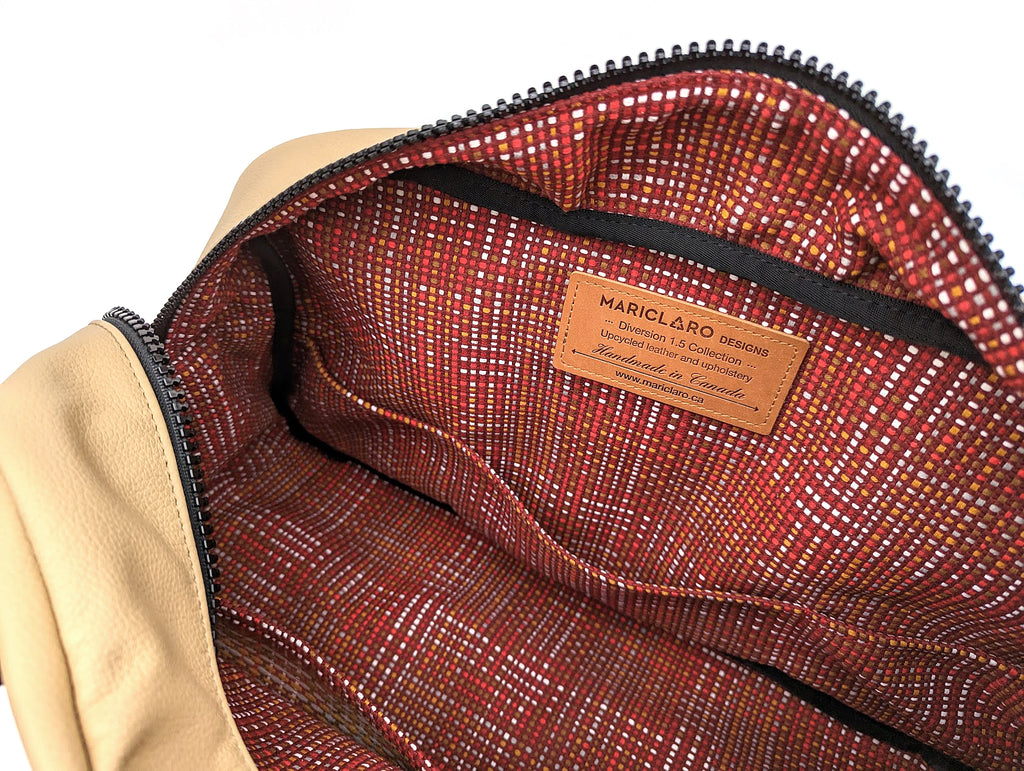 $279.00 CAD
$0.00 CAD
Mariclaro Leather Duffle Bag - Light Beige
No matter where you're off to, you will be in style wearing this gorgeous piece. It's the ultimate carry-on item, suitable size for any stopover you might encounter or just perfect for a weekend getaway.
This duffle bag is handmade in Canada from upcycled leather. It's part of our Diversion 1.5 collection, which uses materials we divert from the landfills. The leather are factory off cuts sourced in Toronto.
What people love about this bag:
* It tells a unique story.
* Its handmade in Canada and sustainable.
* it looks great with jeans and a dress.
* the leather ages beautifully – so you will have and love this bag for a long time.
Features:
* Handmade in Canada
* 1 x zipper outside pocket perfect for keys, wallet or phone
* Lined interior with multiple pockets including zipper pocket
* Detachable and adjustable shoulder strap
* 52 cm (L) x 32 (H) x 20 (W)
* 21 1/2 inch (L) x 12 1/2 (H) x 8 (W)