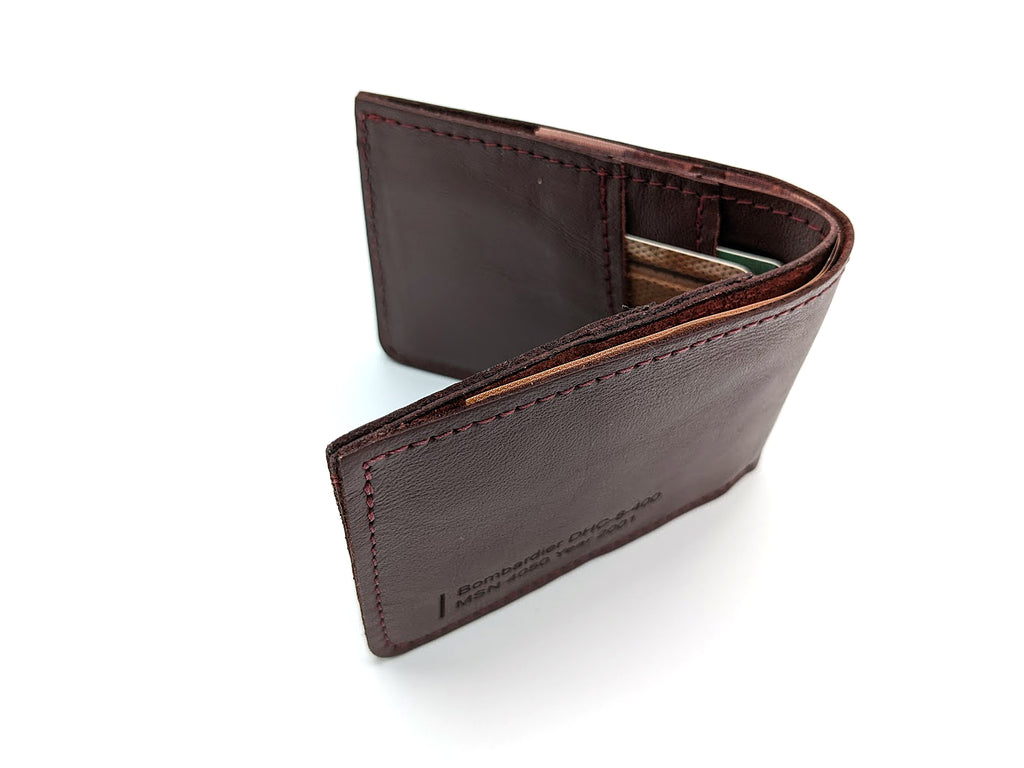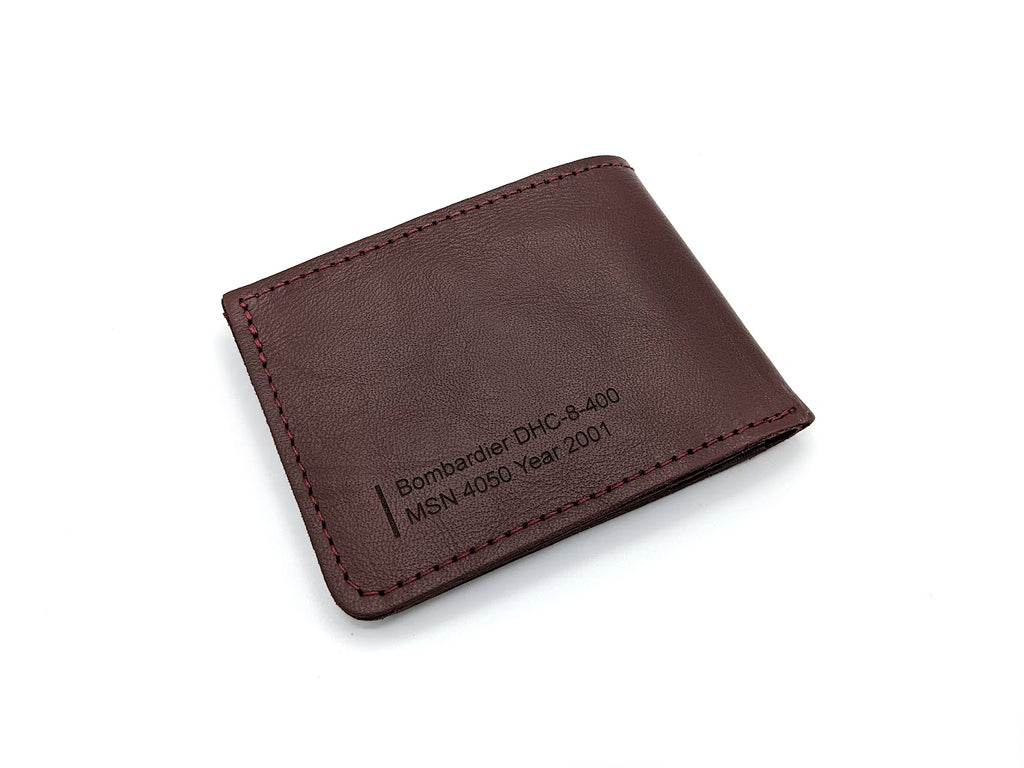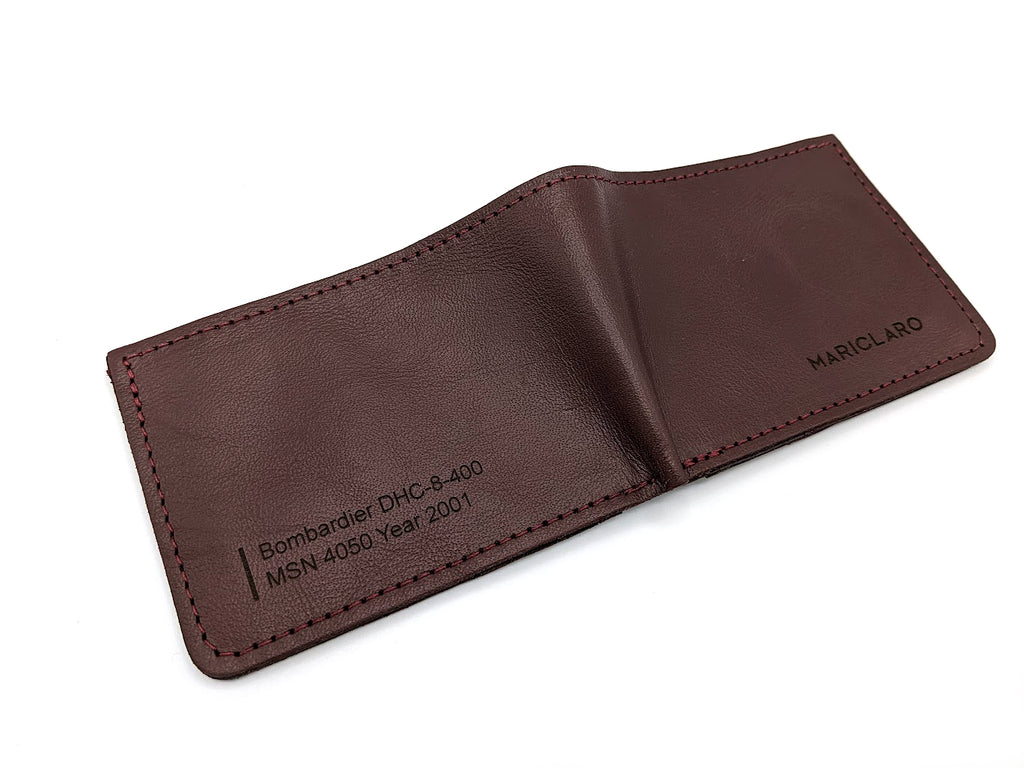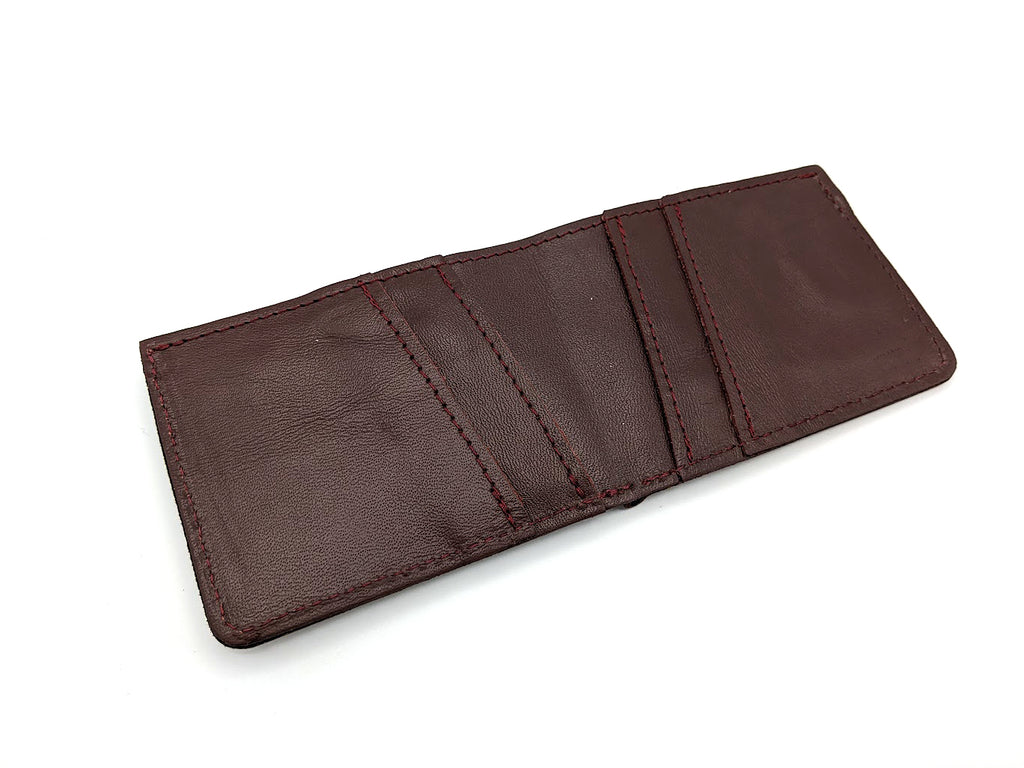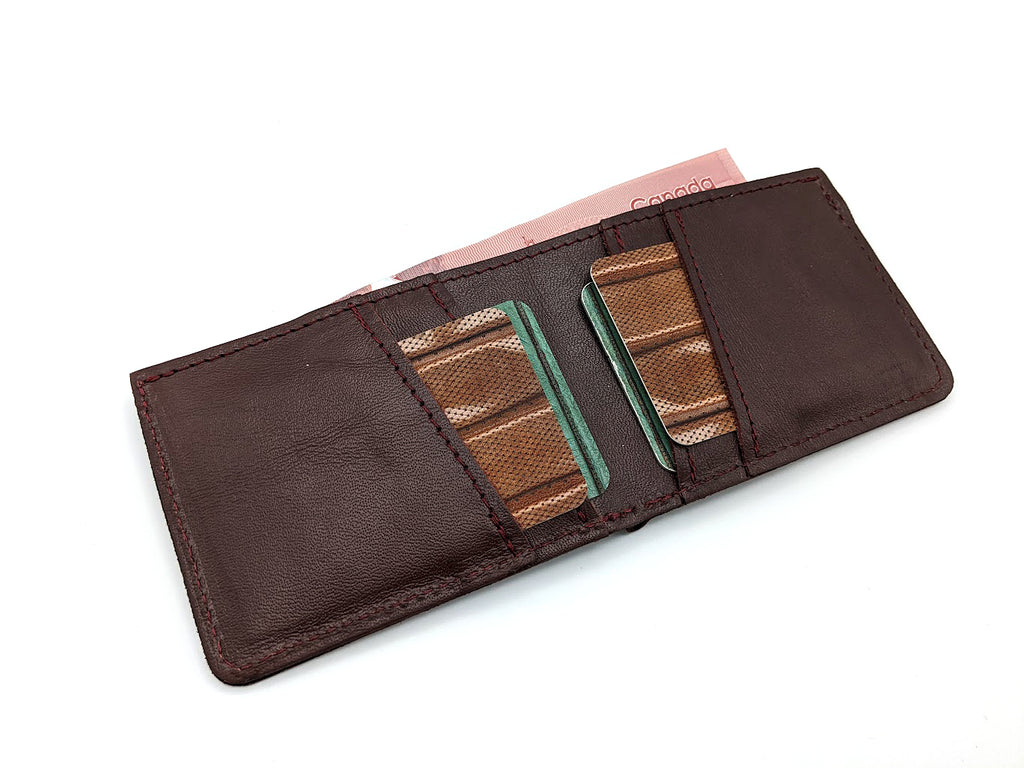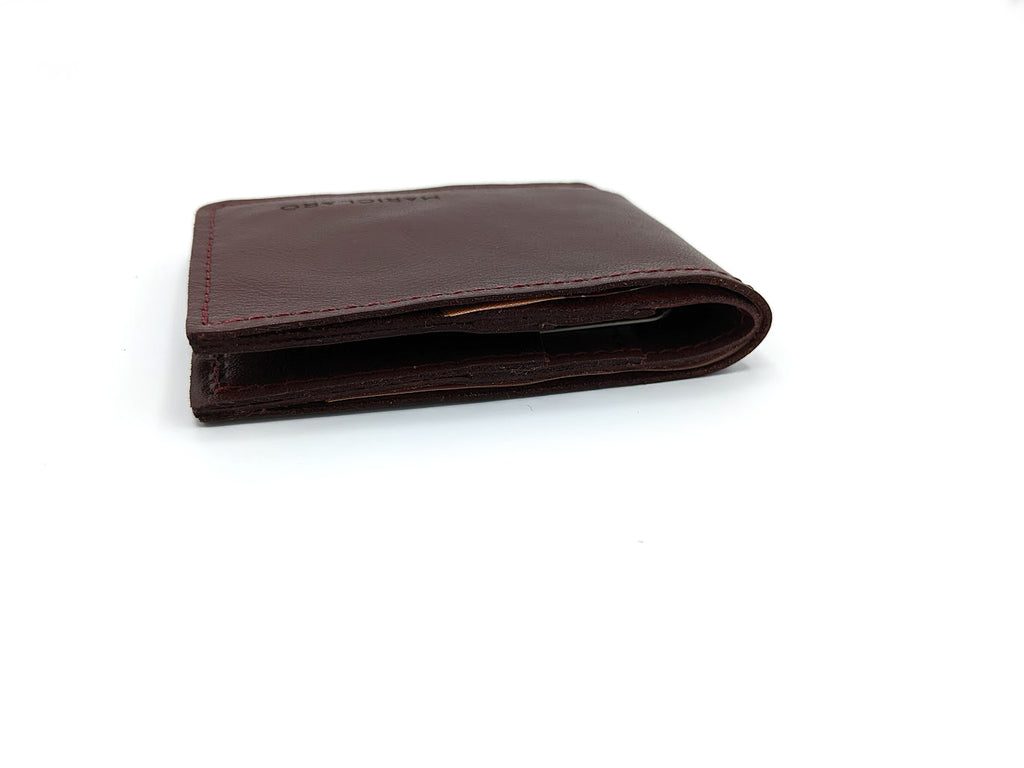 $59.00 CAD
$0.00 CAD
Mariclaro Billfold - Bombardier DHC-8-400
Burning ice cream?… What's next, turning airplane seats into weekender bags and computer bags? Don't get your poke pinched , strap it to your hip in style with one of the pieces from our Alaska Airlines collection. We are transforming Alaska Airlines seat covers into beautiful bags and accessories. 
Made from the seat leather of a Bombardier DHC-8-400 Horizon Air aircraft, this thin minimalist design is 
for our times with only room for cards and bills. Convenient for a pocket or 
inside a bag, this unisex wallet stands out with high quality leather and stitching. 
Features:
* Handmade from Bombardier DHC-8-400 aircraft seat leather (Horizon Air)
* Full-length bill compartments
* 4 credit card pockets with space for up to 12 cards
* 11 cm x 8.5 (4 ½ inch x 3 ¼) 
* Colour - Burgundy